After Katia's life changed, that fateful day November 20th, 1995, her fans held their breaths as we awaited her decision whether to return to the ice she and Sergei had loved so much or not. Would she find comfort and strength on the ice, or would the memories of all they had shared for so many years suffocate her?

Thankfully, she found she was able to stand on her own, despite her fears, and has gone on to make a successful singles career.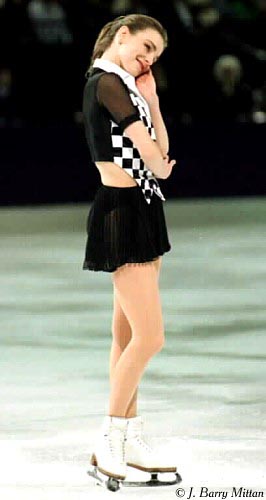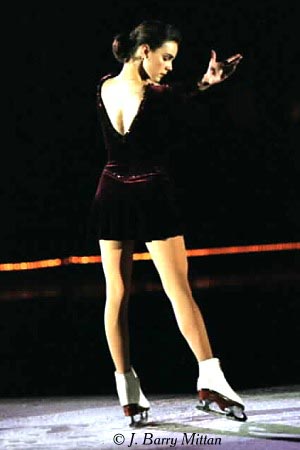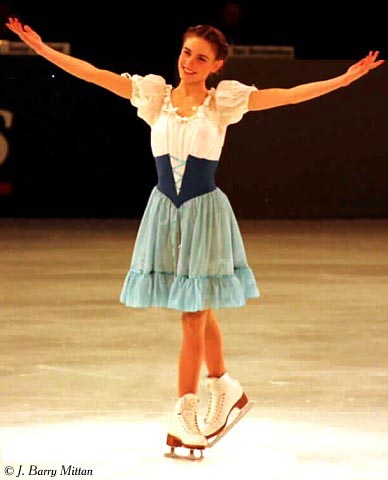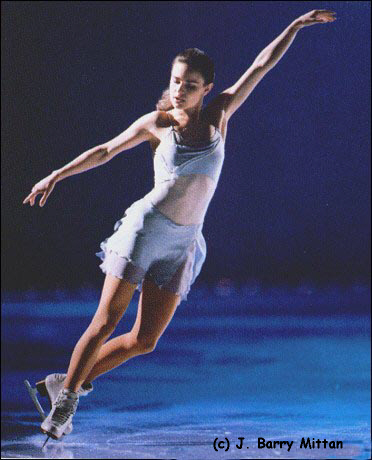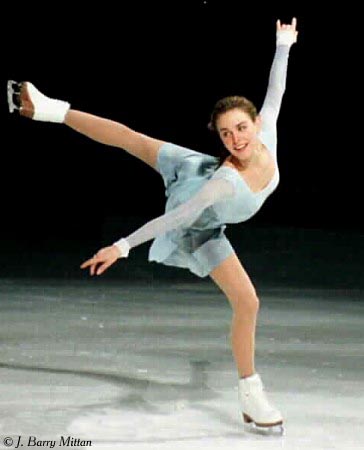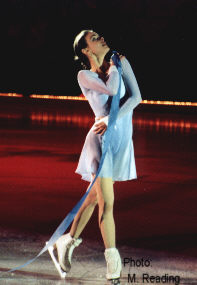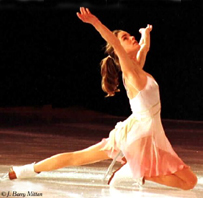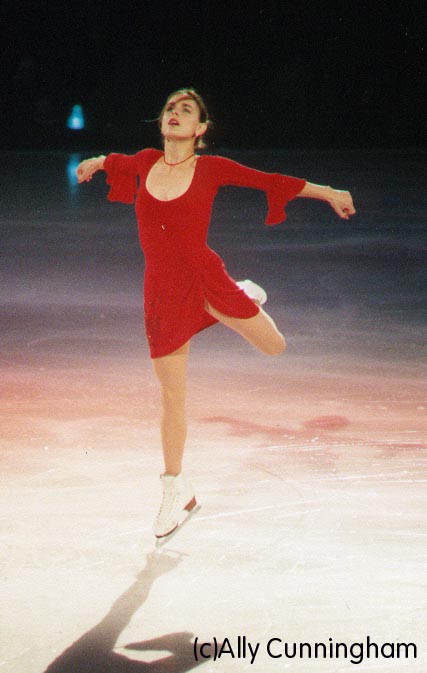 *****
Video scan courtesy of A Kind of Magic

1999/2000

Katia continued to be an integral member of the Stars on Ice tour, and found herself surrounded by the friends whose encouragement, support and love made her return to the ice as a single skater so easy.
In 1999, Katia returned to her first love - skating with someone beside her ...

*****
Much to the surprise of her fans, Katia announced in November, 2000, she would be taking a leave of absence from the Stars on Ice 2000/2001 tour to 'devote more time to her family'. Speculation swirled as to why she would choose now to take time off, especially with this tour of Stars on Ice being Scott Hamilton's final season, however no other information has been forthcoming.
* * * * *
People Magazine officially announced the arrival of Katia's second daughter, Elizaveta, on June 15th, 2001 and named Ilia Kulik as the father, ending months of speculation, and rumors as to why Katia truly took time off from SOI. Later, it was also reported she and Ilia were married shortly before Elizaveta's birth. Regardless, I wish Katia, Daria, Elizaveta (I just love that name!) and Ilia love, joy and good health as they embark on this new chapter in their lives. May God Bless them all.
* * * * *
New Year's Day, 2002, we got to see Katia back on the ice after more than a year off. She performed her 'Ribbon' number in Brian Boitano's Skating Spectacular special taped on December 16th, 2001 at the Mandalay Hotel in Las Vegas, Nevada. Looking beautiful and confident, it was wonderful to finally see her skate again and we even got to catch glimpses of Daria during rehearsals.
During the 2002 holidays, we were granted the gift of seeing Katia back on the ice again. Looking gorgeous, as usual, happy and content, we were all treated to seeing her skate her 'Russian Folk Dance' program and another new program, 'Adagio'. Word also came out that she would be making special appearances during a handful of SOI shows.
* * * * *
2003 started off with Katia skating in Katarina Witt's Divas on Ice. A Valentine's Special by Hallmark once again gave us a glimpse of Katia skating pairs and reminding us of the magic pairs skating brings her and wishing we could see more.
Katia also was featured in Sports Illustrated's Swimsuit Edition and set the skating forums talking. Looking anything but like a 30 year old mother of two, all we could say was WOW!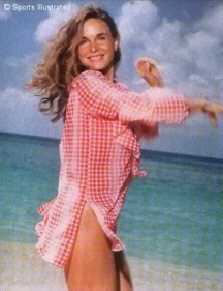 On April 25, 2003, in Colorado Springs, Colorado, Katia skated in the a Hallmark Skating special in celebration of Mother's Day. Looking happy, healthy, and as lovely as ever, we had the added pleasure of seeing her skate with Daria for the first time. Both looked as if they had a wonderful time on the ice, and it was great getting to see how Daria's grown. Now 10 years old, she is vivacious, energetic and completely comfortable in the spotlight. Still sporting her father's famous smile, we can only believe that Sergei had to be smiling down on two of the important women in his life as he watched them hit the ice together! Well done ladies... you had us smiling and crying at the same time!

To see their performance, click here.
During the Holiday season of 2003, we got to see Katia perform "A Sunday Kind of Love", and had the added bonus of seeing more of Daria.
| | |
| --- | --- |
| | "A SundayKind of Love" |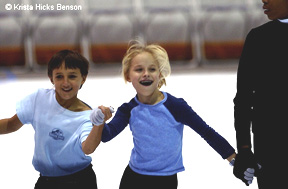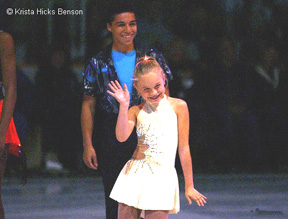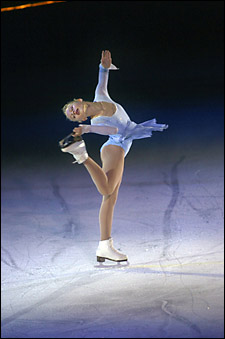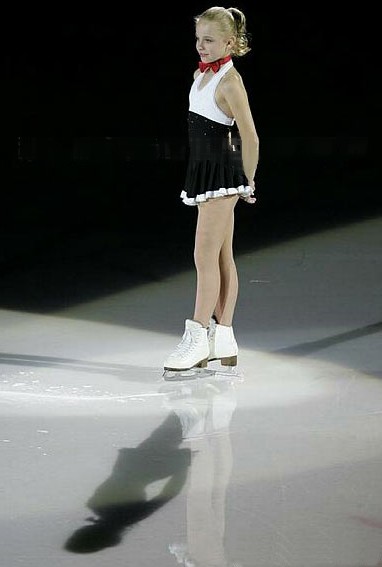 Finally... pictures of Elizaveta began to emerge. Isn't it amazing how both of Katia's daughters look so much like their fathers? Two gorgeous young ladies destined for greatness.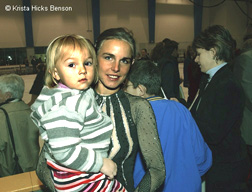 In December of 2005, we were treated to Katia skating to "A Mother's Prayer" and a 'full family interview' with Katia, Ilia, Daria and a very precocious Liza!